1. At the left sidebar of HealthMetrics, click on Benefit Groups and click on Outpatient.

2. Select Actions on the Benefit groups that you wish to add dental / optical benefits to, then click on Edit.

3. At the Basics tab, tick the Dental/Optical checkbox.


4. Click on the Benefits tab to edit/add the limit for each benefit your company provides.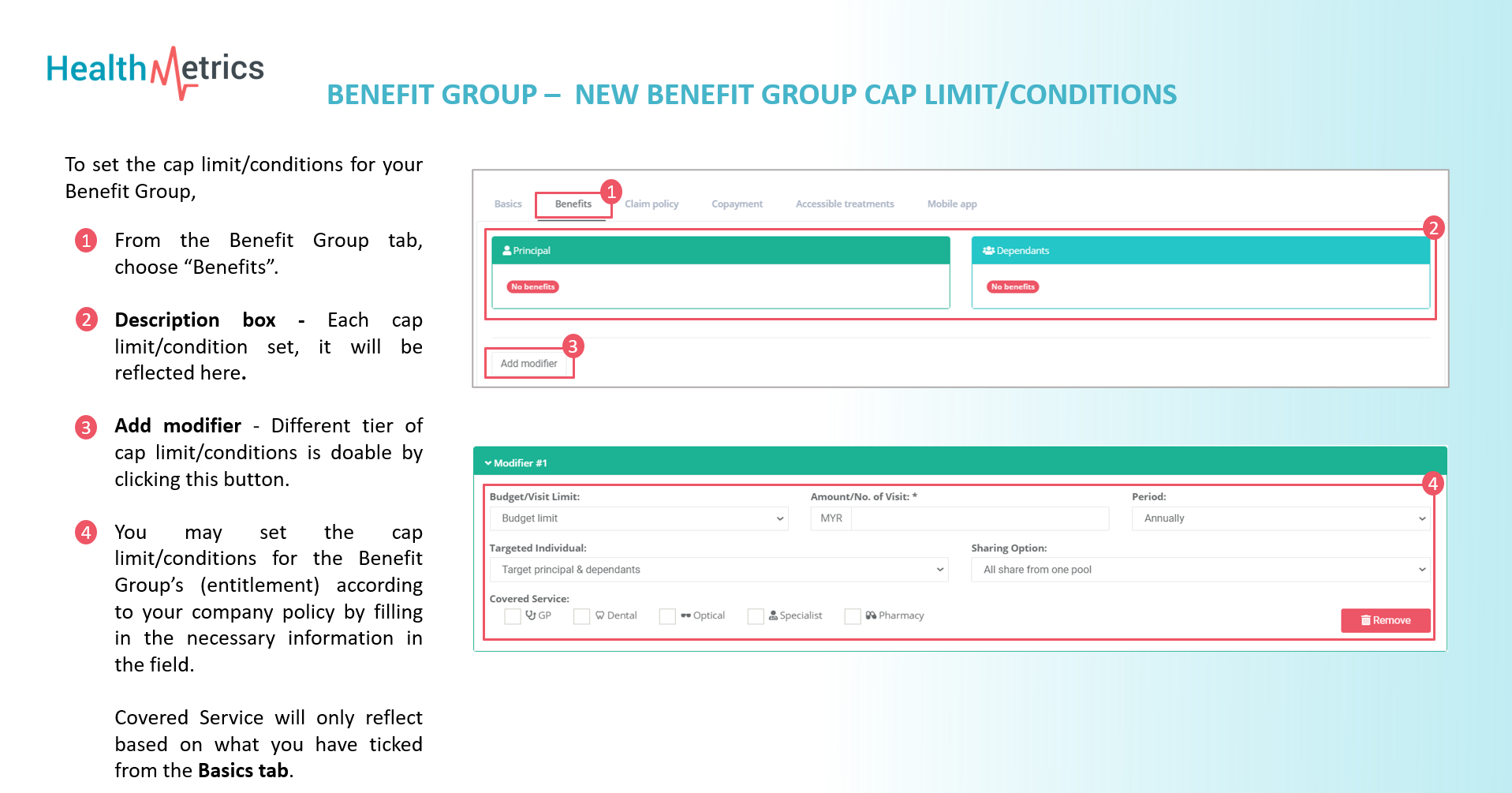 5. At the Accessible treatments tab, check all treatments and goods that are covered under the dental/optical benefits scheme.


6. To confirm your changes, click on Save All button on the top left side of the screen.
* To find a panel dental clinic/panel optical outlets, you can use the Clinic Locator.

** Depending on your user role, you may not have permission to enable dental benefits. Please contact an Account Administrator on your team for assistance.

Need assistance in management user roles and permission, click here.
====================================================================
Sign in to view more articles on HealthMetrics portal: