To change clinic operating hours, it can be done from the panel provider's portal. Please follow the steps below to change the operating hours accordingly.

1) Login the portal and click on "Administration" followed by "Settings"




2) Next, select the "Operating Hours" tab and please click on "Edit" to allow the amendment process




3) Once already click on Edit, the panel provider will have the ability to adjust the operating hours for normal hours or special hours too (festive season, public holiday, etc)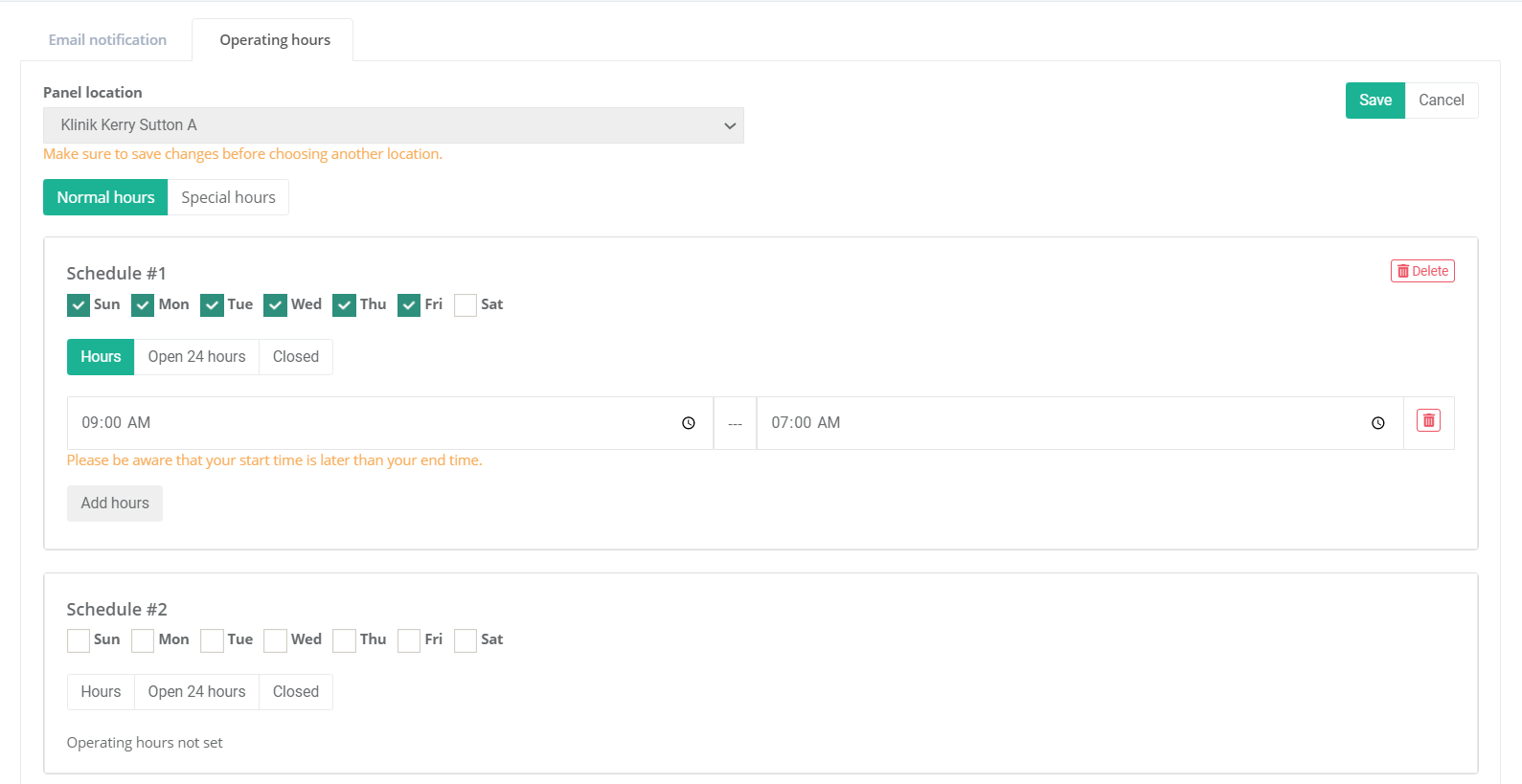 Panel provider have the option to create more than one schedule according to their operating hours. For example, some clinic may have longer break on Friday or may have shorter operating time on weekend.




4) Once the changes have been made, please double check on it before click on "Save" to finalize them